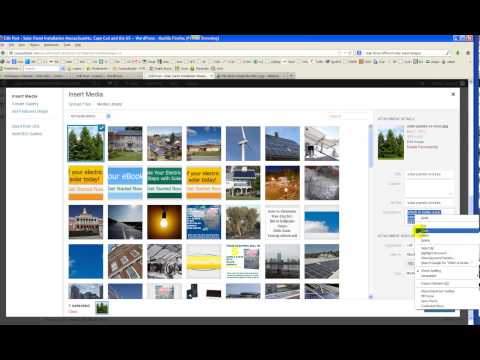 How exactly do you do "SEO blogging"?
When it comes to getting more traffic, leads and sales to your website, there is nothing better than search content marketing using what we refer to as "SEO blogging".
In this video above, I explain exactly how to do it.
One caveat though…this is a video I actually made for the benefit of my content writers on staff here at Antares. It was not originally meant to be an educational video for the general public…
It gives you everything you need to know inside a website – with all the little details on SEO blogging and exactly how to do it.
Here is the step-by-step SEO blogging "cheat sheet" I lay out in the video below:
SEO Blogging For Massive Traffic
Step 1: Do Solid Research
No matter the client – SEO and on-page SEO are both important….however MORE important is the keyword research you do first. Here are the important points:
Research: For each post there's a question or phrase and the first step is to research – then write.
Understand: This may seem obvious, but you must fully understand what you're writing about. Then and only then – write. So if you were writing about "what are the different types of equipment leases" for example – you would Google that phrase – read it, understand it then write a solid informative, helpful article using the main keyword as the focus – answering the question in the process.
Be Helpful and Informative: Nobody likes to read junk. Write the post so you can help, inform, entertain and assist the reader. If you don't…the back click button is just inches away
Step 2: SEO Blogging
When blogging, we use the following guidelines to help you attain the business goals for your website – namely, more traffic, more leads and more sales:
Write Your Post in Word: Simple, but effective – write the post in a Word doc so I can edit with redline changes or add comments to improve. Write for at least 600-700 words. The longer the post is, the better Google likes it. So make it quality – no matter what- don't stuff in words just to hit the length requirement, no, no, no… Make each sentence high quality with meaning and real juice.
Take the entire phrase and type into Google: The best way to approach an article is to simply put the entire title into Google, find a really good detailed article on that topic, read it, understand it (see Step 1 above) keep it open in your browser and write it along side of it – but make it BETTER.  Whatever you do – DO NOT COPY – just make it better, more informative and more helpful.
Give Details and References: When writing good articles, details are important – especially for this client – so make your examples as specific as possible. Research and get data to PROVE your point. If you write "Rain chains are really popular these days" – Say instead "According to the National Association of Rain Chain Enthusiasts, 37% of Americans adorn their homes with…." I made this statistic up — but you get what I'm saying?? Obviously use real data. Attach the URL of the reference source next to the words in the blog post so we can embed them on the blog. Use only reference sources that are Wikipedia, .org, .gov or .edu
THINK Like Your Reader: When you're writing – THINK like the reader of the blog. They are coming to the site to try to find information on what the company sells. We want them to stay on the site a long time, read a ton of information, trust us, like us, know us then feel comfortable enough to place an order from the company.
YOU: Always write for "you" like: "when you are looking for an equipment lease", etc.
Capitalize the First Letter of Titles and Subheads: Always use subheadlines to break up the article. On a 600-700 word article – it should be 3-4. Each subheadline should Have The First Letter Of Each Word Capitalized.
Keyword Density: Always include the primary keyword phrase (the phrase/question you want to target) and include it in the first paragraph, at least one subheadline, at least twice in the main part of the article
See this blog for what I mean on headlines, etc:
http://www.CazeaultSolar.com/blog
PR Quick Summary: Always do a "quick summary" (with the primary keyword phrase in it) above each image on the post. It's always bolded and italicizes to draw attention to it. I stole this idea from press releases which do the same thing and it works real well for SEO.
Find images from Wikipedia commons or from the website itself.
Right click on the image save to your computer.
Name the image the title of the post.
Save posts in Microsoft word.
Step 3: Putting All Your SEO Blogging Together
Here's the video on SEO blogging and uploading to WordPress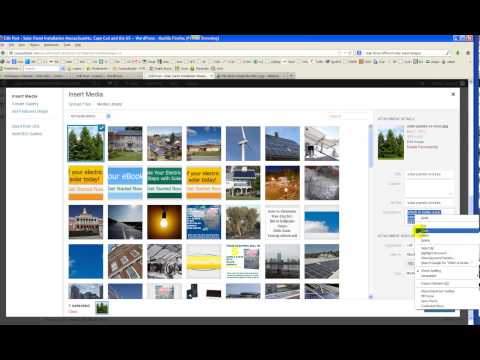 When you follow all these steps AND blog consistently…you WILL get more traffic, leads and sales to your website.